A warm welcome to our six new starters who have joined our Cheshire office in the last few months.
A steady rise in business from both new and existing clients has prompted the decision to recruit further to continue to offer our seven core services: agency, asset management, building services, dispute resolution, leasehold enfranchisement, property management and valuations.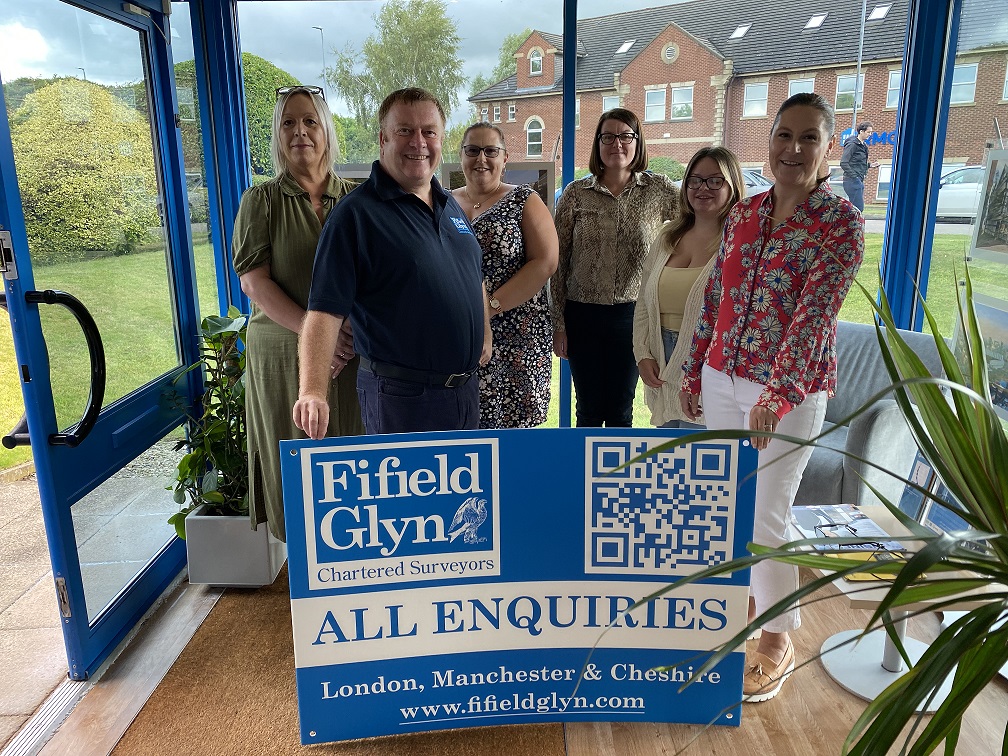 Left to right; Sue Tutt Reception and Admin Support, Stuart Smith Head of Commercial Management, Emma Fergusson Finance Manager, Sharon Scanlon Operations Manager, Tamara Bailey Accounts Assistant and Jo Boughey Commercial Property Administrator.
Wishing you all every success!