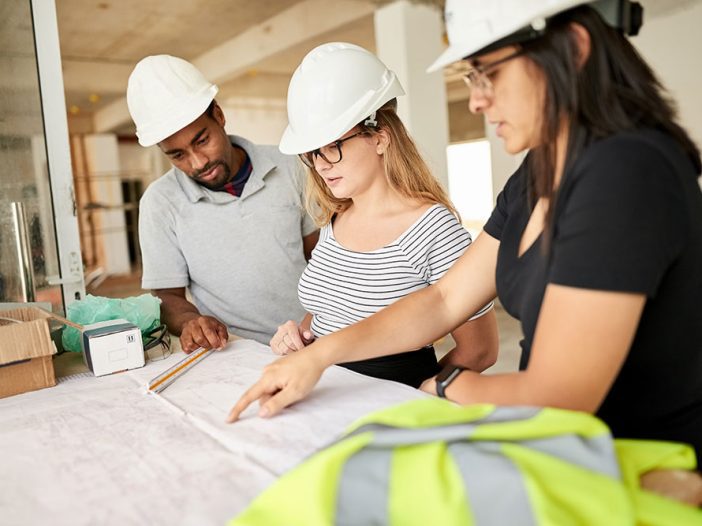 Corporate Social Responsibility
Fifield Glyn strives to be a socially responsible business and employer. We are committed to delivering our business services in an ethical manner and in a way that maintains our integrity but also considers the impact our business has on the planet and how we can try to minimise this. Fifield Glyn believe that operating in a socially responsible way not only builds our trust and credibility with our clients / customers, business partners, subcontractors, suppliers and employees, but also makes good business sense.
The Fifield Glyn Board of Directors takes full responsibility for our strategy and approach to Corporate Social Responsibility by discussing this on a regular basis at Board Meetings, through allocating appropriate levels of relevant support to this aspect of our business and through both championing and taking part in a range of good causes personally.
Our CSR Objectives
| What we seek to achieve | How we seek to achieve it |
| --- | --- |
| 1: Looking after our clients / customers | We aim to conduct our business according to the highest ethical standards.We aim to provide the best possible professional service at an agreed price and to meet the needs of our clients and customers always respecting their confidentiality and avoiding conflicts of interestWe ensure our staff maintain their professional competence through accessing appropriate CPDWe maintain robust Professional Procedures that all staff must adhere toWe pay our Suppliers and Subcontractors on time and via their preferred methodWe seek feedback from our clients and customers and try to use this to inform service improvements |
| 2: Looking after our staff | We try to be a great place to work and we therefore consider the pastoral needs of our staff and their caring commitments and adapt their working patterns / offer flexible working arrangements where feasibleWe offer a pleasant and productive working environment with an open culture and an emphasis on regular and meaningful communicationWe provide personal alarms for our staff, mobile phones for those staff who travel to other locations during work time and we offer free hot drinks for staffWe encourage staff suggestions and discuss these seriously and we meet as a team at our Annual Away DayWe ensure that our staff maintain a work life balance helped by our generous holiday entitlementWe embed CSR in the culture of Fifield Glyn and so it is at the forefront of staff mindsWe provide training and ongoing CPD as necessary and in line with legislationWe maintain the highest standards of health & safety in our offices & in the properties/premises we manageWe have a robust Health and Safety Policy that is diligently applied; all our sites have a Trained First Aider and Fire Warden or there is access to one in shared premises and all electrical equipment is PAT TestedWe have adaptable work stations and consider the needs of staff with any disabilities |
| 3:Looking after the environment | We aim to minimise the impact upon society and the environment through the way we do business so e.g. we avoid printing off information in paper form unless necessary and our emails have a non-printing requestWe support recycling in our offices so e.g. printer cartridge recyclingStaff are encouraged to use public transport and our company cars strive to be energy efficientWe support requests for home working to minimise staff time but also the impact on the environmentOur own offices strive to be energy efficient and have a waste reduction strategy and we make recommendations regarding energy efficiency and waste reduction to the properties / premises we manage We ensure our Subcontractors commit to waste minimising strategies and where possible we select local Subcontractors to reduce transport issues with service provisionWe encourage any Subcontractors that undertake building work on our behalf to try to use supplies that are recycled / reclaimed or are from sustainable sources |
| 4:Community Engagement | We aim to take an active role in the communities in which we operateWhere possible we employ local people and we select local Suppliers and Subcontractors We sponsor local causes and support local events; in 2019 we cancelled Secret Santa and instead made a donation to local Foodbanks and instead of sending Christmas cards, we made a donation to local charities which were the NeuroMuscular Centre in Winsford and the Good Neighbour Scheme in Mill Hill.We have hosted Macmillan Coffee morningsWe encourage and support staff to take on social responsibilities covering charitable endeavours and good causes; currently we have staff involved with The Round Table, The Rotary Club, the Masons, RICS Lionheart and Cheshire Search and RescueWe support local sports, notably sponsoring Heaton Mersey Junior Lacrosse & Corinthians Football Team and Northwich Multi-Sports Club which enables disabled young people and adults to participate in sportWe support local schools by sponsoring advertisements in their magazines and at Founders Day |