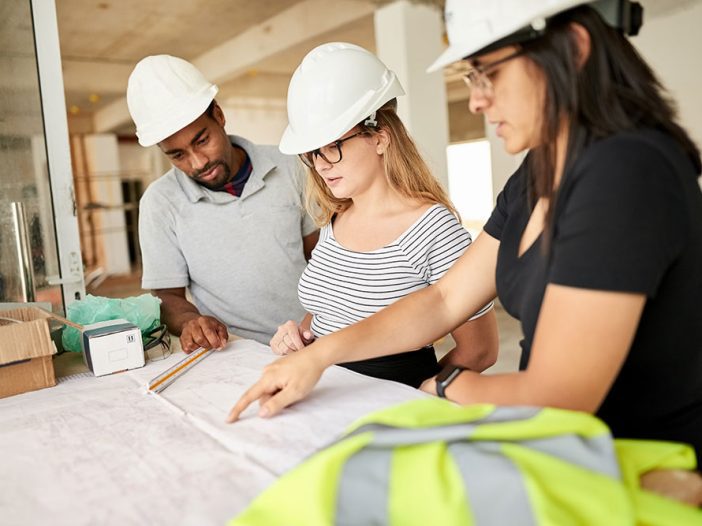 We offer a wide range of career paths for enthusiastic, ambitious and open‐minded people to join our team.
WHY FIFIELD GLYN?
We value our staff, train, educate and ensure everyone has a sense of being valued. We ensure each staff member has an open channel of communication with their line manager and overseeing Director for the department. We have regular staff reviews, appraisals and once a year have a team building day for all three offices to meet, work as a team, have fun and socialise.
JOIN OUR TEAM
Senior Property Manager – Commercial Property
The role itself will be based out of our offices on Gadbrook Park, a business park which has a range of facilities, and which is situated c. 5 minutes' drive from Northwich Town Centre, but you will be expected to be out and about.  We are looking for an organised, hardworking, and dedicated individual to work as a Senior Property Manager managing a portfolio of commercial properties primarily located across Cheshire and the Northwest of England.  You would be reporting to a Director but there is a large degree of autonomy in the role so it would suit someone looking for their first Senior Property Manager position or someone who is already operating at the level but is keen to take on more responsibility and also to develop their knowledge and experience.  You will be assisted by a Property Management Apprentice whose development you will be supporting and encouraging. To find out more, please send your CV to nicole.smith@fifieldglyn.com.

Property Management Apprentice – Commercial & Residential Property
We are looking for a hardworking, highly organised and committed individual with a can do attitude and a keen eye for detail to join our busy Residential and Commercial Property Management Team as a Property Management Apprentice. The role will be ideal for someone who is keen to develop their customer service, IT and problem solving skills whilst also learning about all aspects of both Residential Block Management and Commercial Property Management.
The role will be based at our Cheshire office on Gadbrook Park Northwich.
To find out more, please send your CV to nicole.smith@fifieldglyn.com.
INTERESTED IN A CAREER IN PROPERTY OR ACCOUNTS?
Property Management Team
Looking for a new challenge? We currently are on the lookout for property managers to join our expanding Residential and Commercial teams. The individual must be a team player, have previous experience, understand budgets, manage contracts, carry out Section 20 procedures, organise day to day appointments and attend AGM's as and when needed. To find out more, please send your CV to gerald.chong@fifieldglyn.com 
Accounts Team
Our Accounts team deal with purchase ledger, client monies, rents, service charge, issuing and collecting demands, pursuit of arrears, financial reporting to Directors, supplier and contract management, payment of all services. To find out more, please send your CV to richard.smith@fifieldglyn.com
Apprentices
We believe in helping young people achieve and train into skilled jobs and so are always on the lookout for hardworking and enthusiastic Apprentices to join our growing business. We have opportunities in our Accounts and Property Management Departments. To find out more please send your CV to nicole.smith@fifieldglyn.com