Leasehold Enfranchisement
The Leasehold Reform Acts give leasehold owners of houses and flats the right to extend their lease or buy the freehold of their house or block of flats. This is a complex area of law and valuation which can be time consuming for both freeholders and lessees. We have one of the most experienced teams of valuers in this specialist field and are able to offer comprehensive advice in this area. Our friendly, professional advice has helped innumerable people through the minefield of buying their freehold or negotiating a new lease.
We also act for landlords and one of our special interests is in advising headlessees (also known as intermediate landlords) who are sometimes forgotten in the exchanges between freeholder and leaseholder but whose interests can be quite valuable.
Jennifer Ellis FRICS leads the teams and has been involved in some of most well known cases. For example she acted for the lessees who purchased the freehold of Dolphin Square. Not all cases end up in a tribunal hearing and we prefer to settle claims if that is possible. That saves the professional costs that go with a hearing.
So, whether you are a Landlord or a Tenant we provide you with practical advice as to the best way by which to achieve the purchase or sale of your freehold or long lease.
Click on the articles written by Jennifer Ellis FRICS, Consultant below: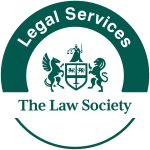 To discuss this service further, please contact:
Rod Welfare BSc MRICS ACIArb
Consultant
Mobile: 07712 822901
DDI: 020 7293 0103
Email: rod.welfare@fifieldglyn.com