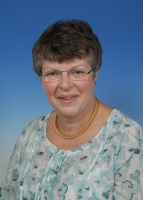 Jennifer leads our Leasehold Reform team. She is one of the most respected expert valuers in the leasehold reform field. Amongst her better known cases are the enfranchisement of Dolphin Square and Nailrile when she pioneered techniques to value the interests of intermediate landlords. She deals with claims throughout England.
Jennifer has given evidence to the Upper Tribunal and to First Tier Tribunals for landlords, tenants and intermediate landlords, which is relatively unusual amongst experts as most act for either landlords or tenants. She specialises in the analysis of complex property valuation problems.
Jennifer has been a Chartered Surveyor since 1972 and became a Fellow in 1984. She was Senior Partner of Langley Taylor in London before it merged with Fifield Glyn. She has written papers and been joint author of books on the subject as well as speaking at many conferences ands seminars.
Jennifer has a close interest in dispute resolution and forensic valuation. Apart from her expert witness work, she has been on the RICS President's Panel of arbitrators and has held private appointments as an arbitrator.